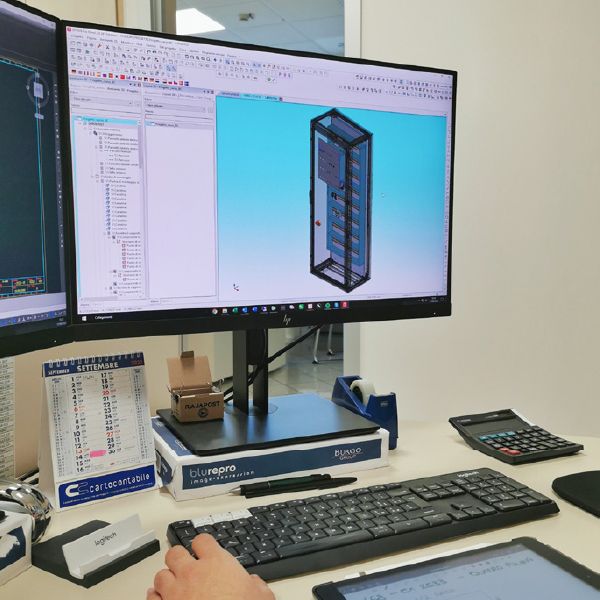 THE BASIS OF EVERY GOOD OUTCOME
Design
The design phase follows the collection of information to fully understand the customer's needs. Elettrica B&C has a team of specialized experts who, through the use of specific tools, design and manufacture custom electrical panels.
EXPERIENCE COMES INTO PLAY
Production
Following the development, the production phase of the electrical system takes place, then there's a graphic study of the panels, preparation and initialisation of the components, wiring, functional and electrical safety tests and finally the drafting of user manuals.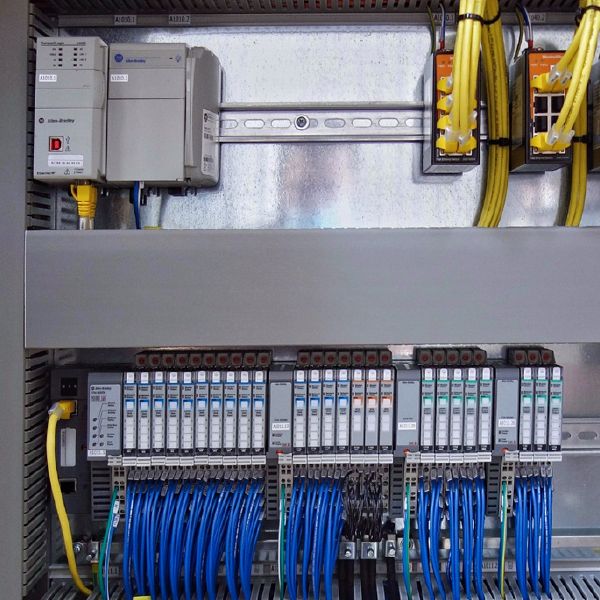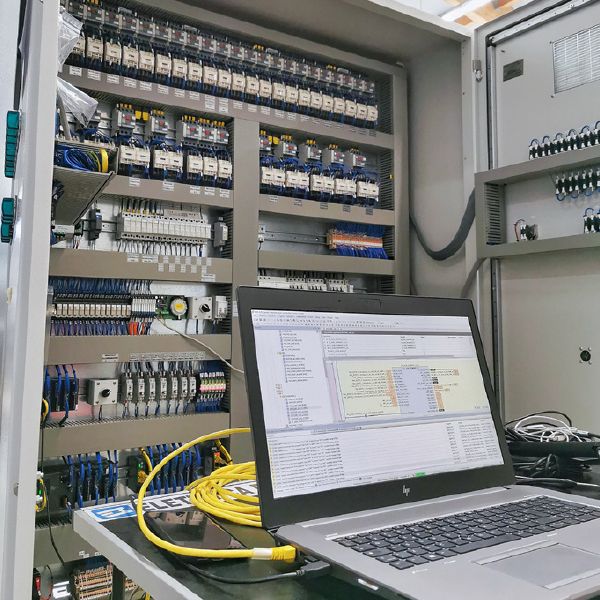 THE SECURITY OF A SPECIALISED TEAM
Programming
Elettrica B&C's internal team is composed of expert programmers who use specialised software and tools to carry out any request commissioned by the customer. Specifically, they program systems such as Siemens, Allen-Bradley, Schneider, Carel and Exor. In the case of other requests, the company relies on numerous external partners while maintaining the same safety and quality of work as Elettrica B&C.
A GLOBAL PRESENCE
Installation
The installation phase requires the presence of flexible and highly qualified personnel. Installation activities are carried out at an international level, with competent and autonomous resources in the management of a construction site anywhere in the world. In order to guarantee a level of service always beyond expectations, Elettrica B&C invests in the preparation and training of its entire team.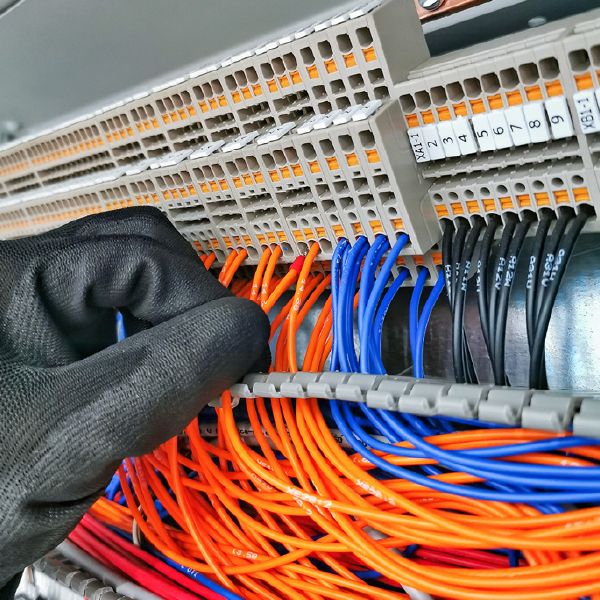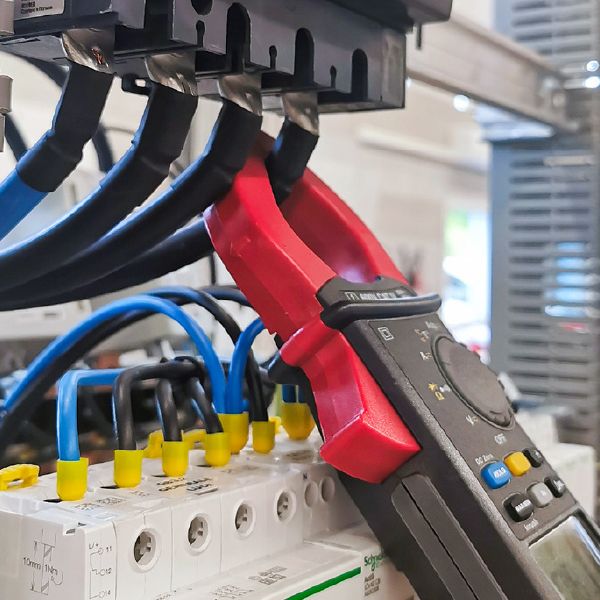 LONG-LASTING SERVICE
Maintenance
Elettrica B&C does not only stop at product development but extends its service over time via care and maintenance. In order to be able to offer our customer a high quality and professional service, at this stage we employ more experienced resources operate who are able to manage all possible scenarios.
IMMEDIATE SPARE PARTS MANAGEMENT
Warehouse
The prompt response to customer needs is the prerogative of Elettrica B&C. In order to guarantee this, the company has an internal warehouse of 1,500 square metres in which the supplies of the materials that make up the standard switchboards are stored. This way spare parts are always available, right from the start.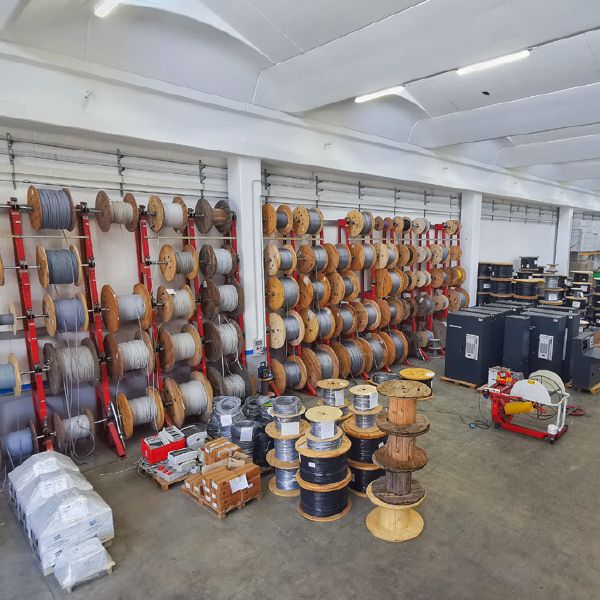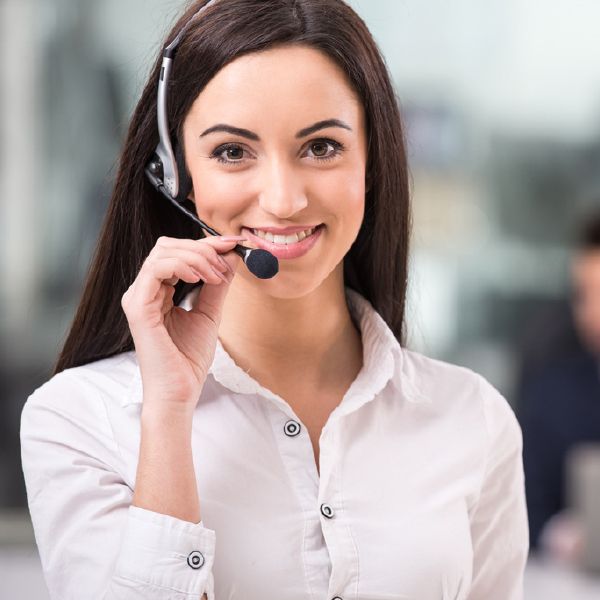 ASSISTANCE ALWAYS AVAILABLE
Aftersales assistance
Elettrica B&C also takes care of its customer in the aftersales phase of the product. The staff is available to follow the management of each problem until its totally resolved. Should it be necessary, qualified technicians for telephone assistance are always available.
SAFETY FIRST
Remote monitoring
The remote supervision service makes it possible to maintain a high level of security and monitoring of activities in the plants, guaranteeing immediate intervention. This system makes it possible to carry out software updates, checks on specific problems and make changes to the global management of the plant without the physical intervention of a technician – all through a simple internet connection.